Whelping Cages & Puppy Pens
The Margo The Dog pen system comes in two sizes. The MTD9090 is made up using a panel size of 90cm x 90cm. The MTD6060 is made up using a panel size of 60cm x 60cm. The MTD9090 is best suited to tall dogs or making up large panels, whereas the MTD6060 is moire suited to shorter and small breeds of dog or where space is limited. Both types are made of strong galvanised steel with a rust resistant powder coating and the pens are suitable for both indoor or outdoor use.
The Margo The Dog system has been an established brand for over 25 years and is recognised by breeders as one of the best. The dog pen system allows you to create any size and shape of pen and then add and modify it as needs change and the dog grows. This makes it ideal as a puppy pen, exercise pen or whelping cage but it can also be used for a wide range of other animals. The unique fastening system is so flexible you can even bend the cage around corners, arrange as a circle or a square or rectangle. All pends have the option to add a roof or a floor if rerquired, just purchase some extra panels and bolt them on.
Build any size and shape pen you like with the Margothedog modular pen system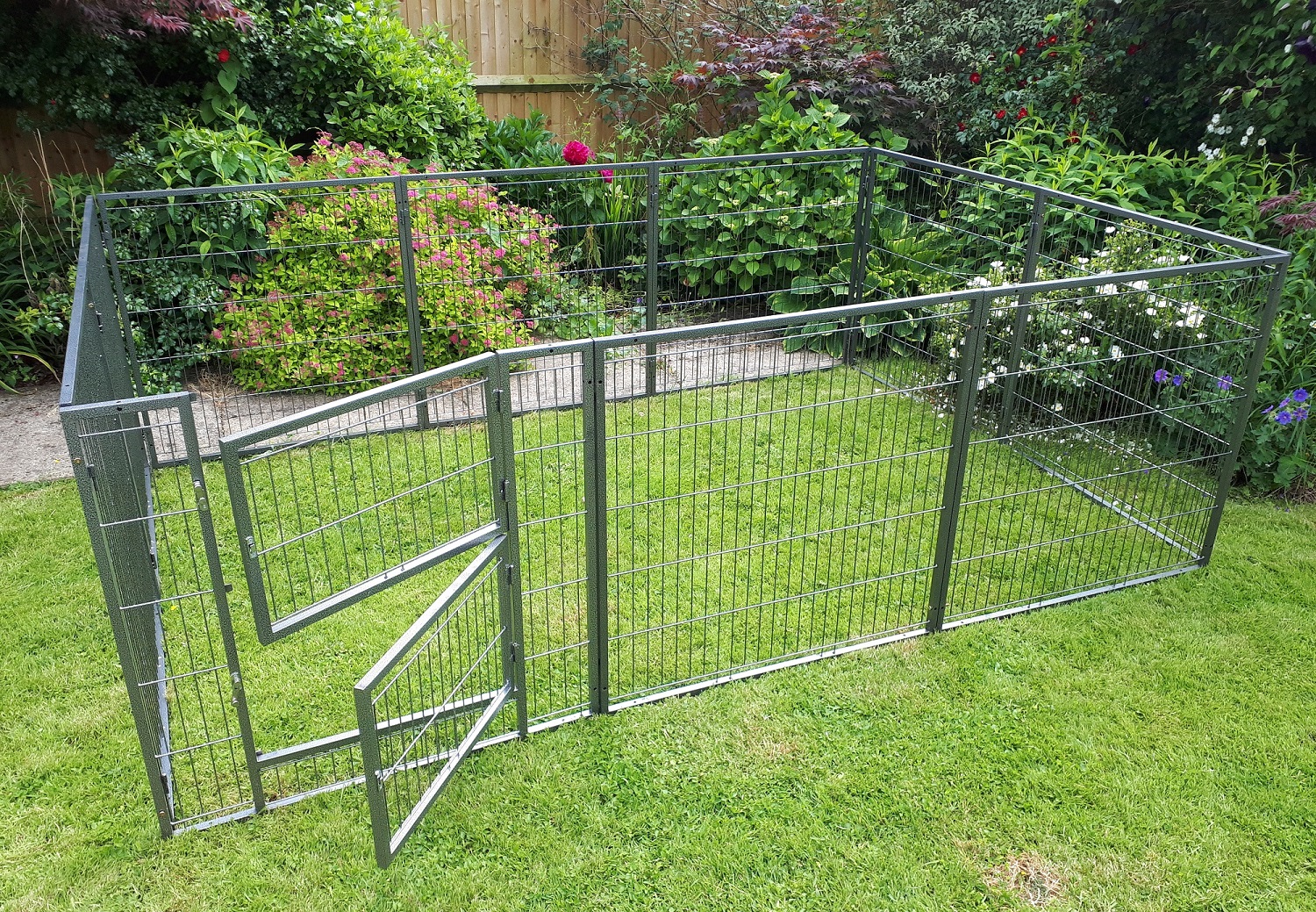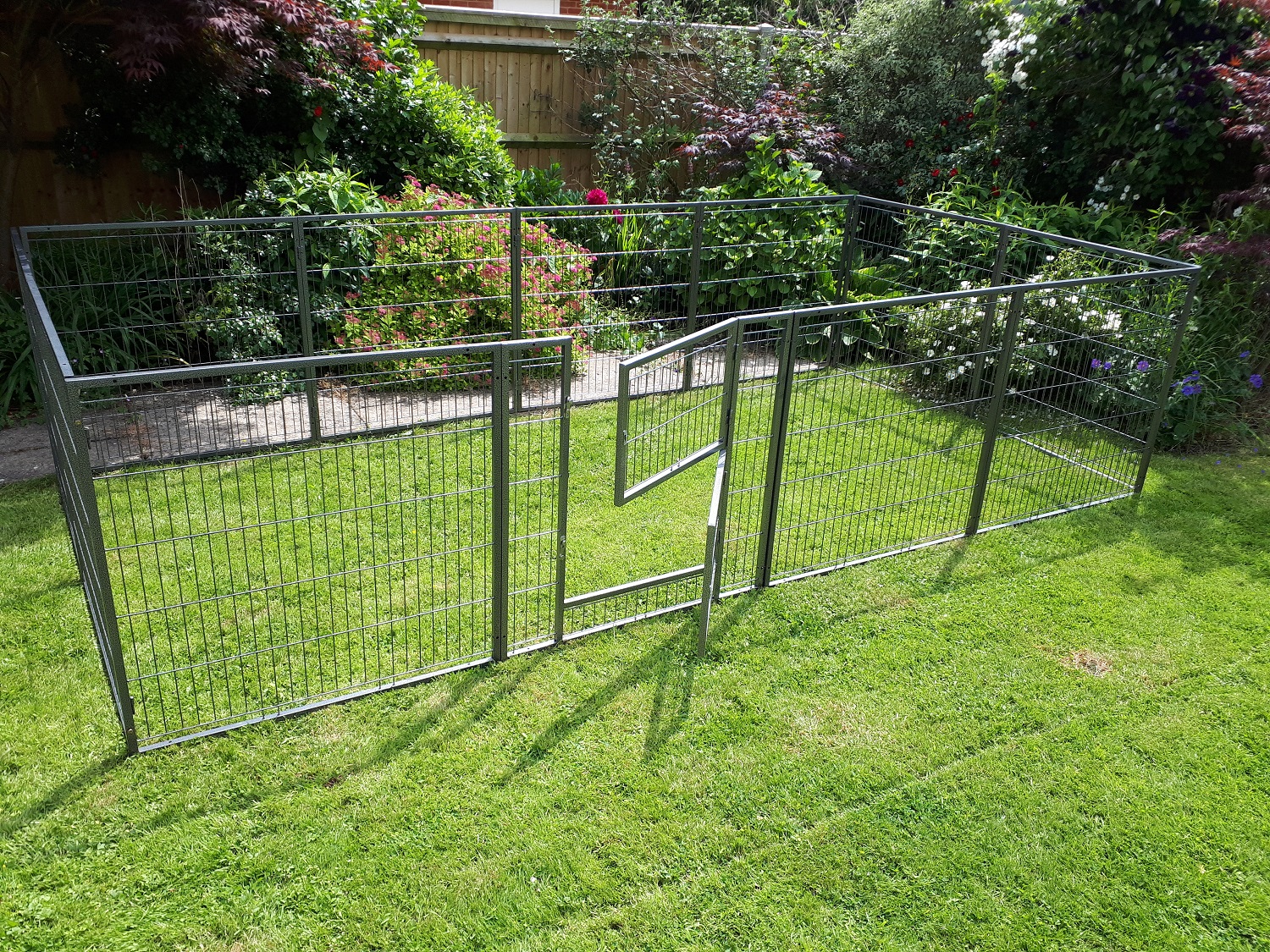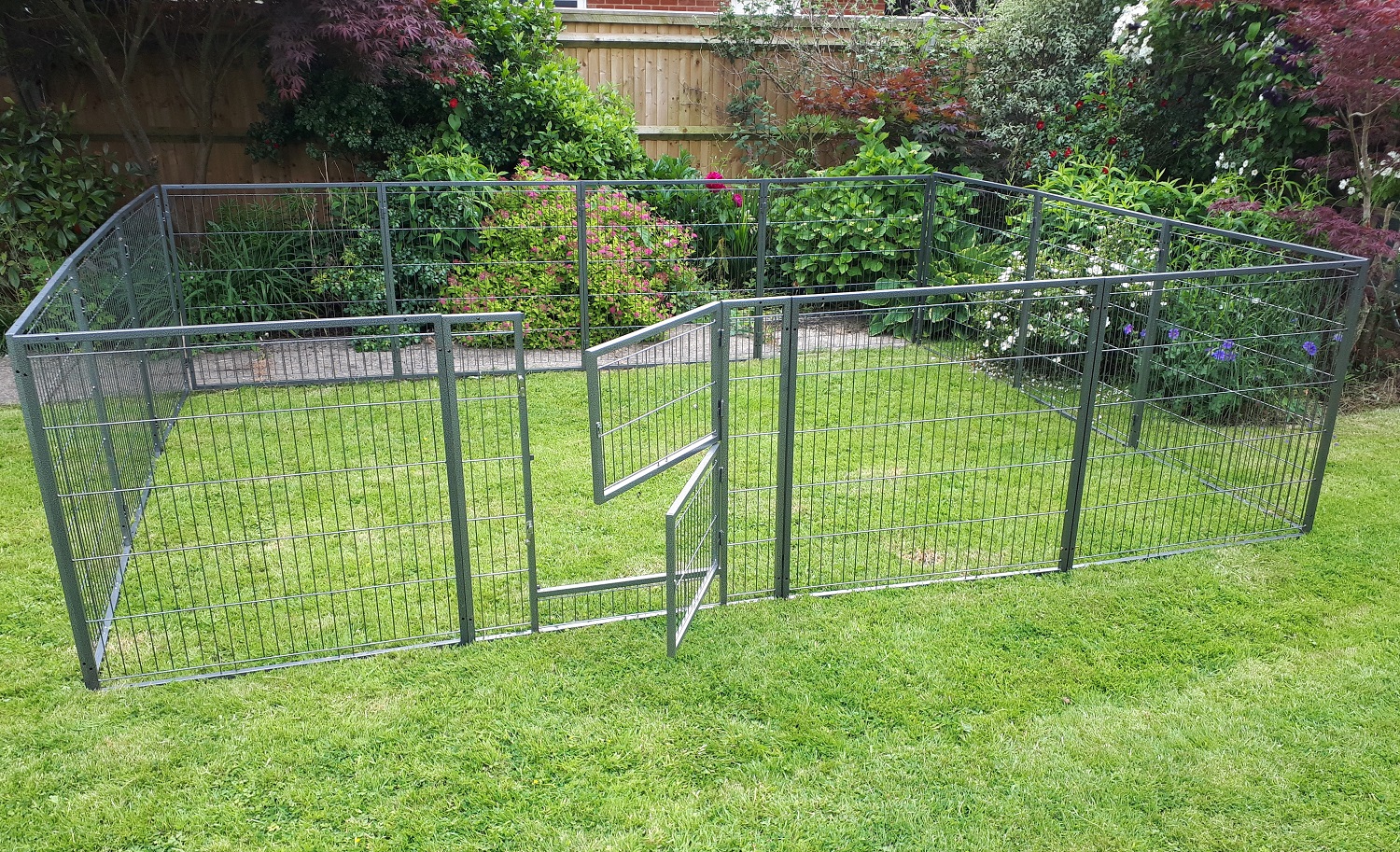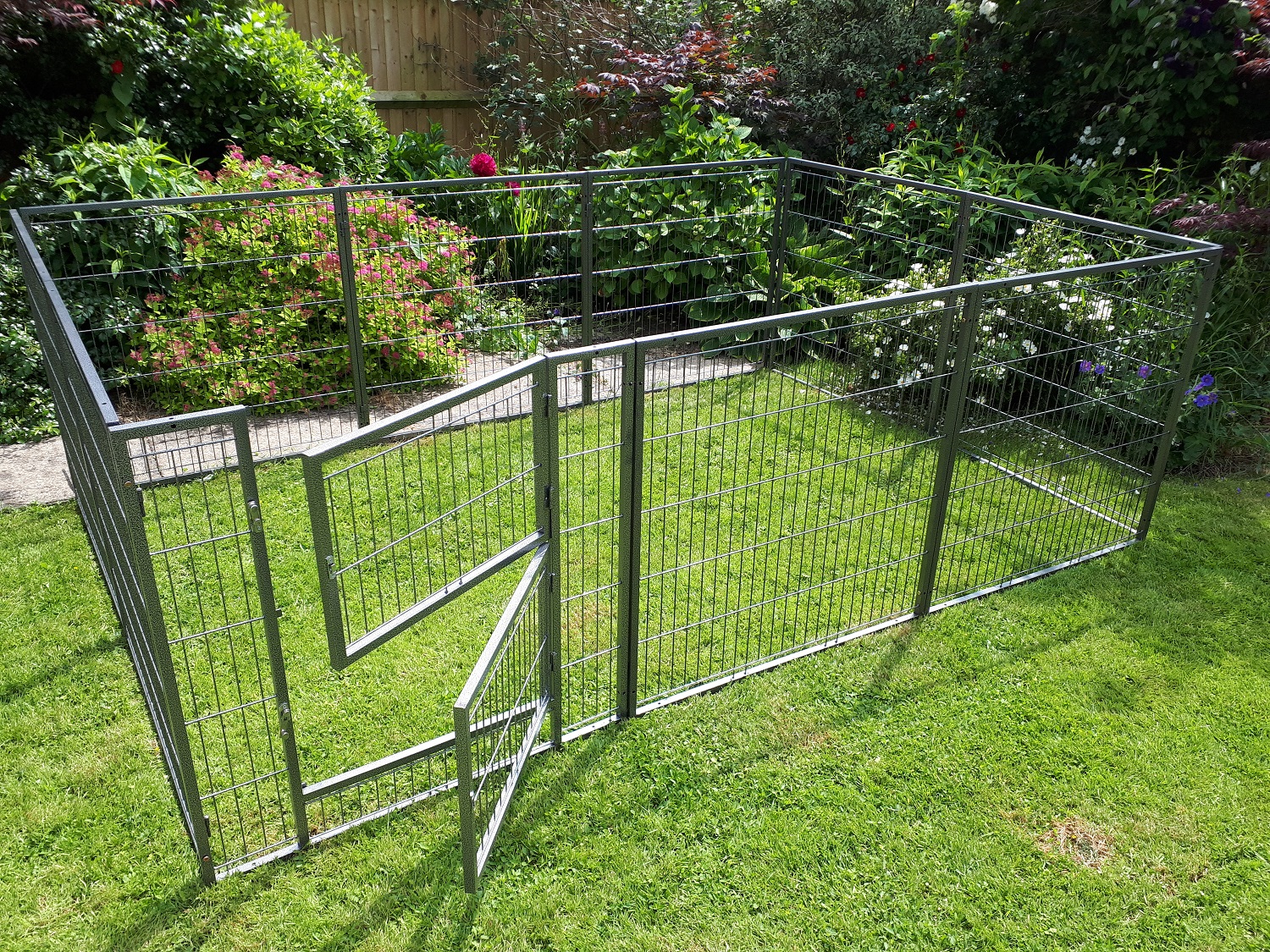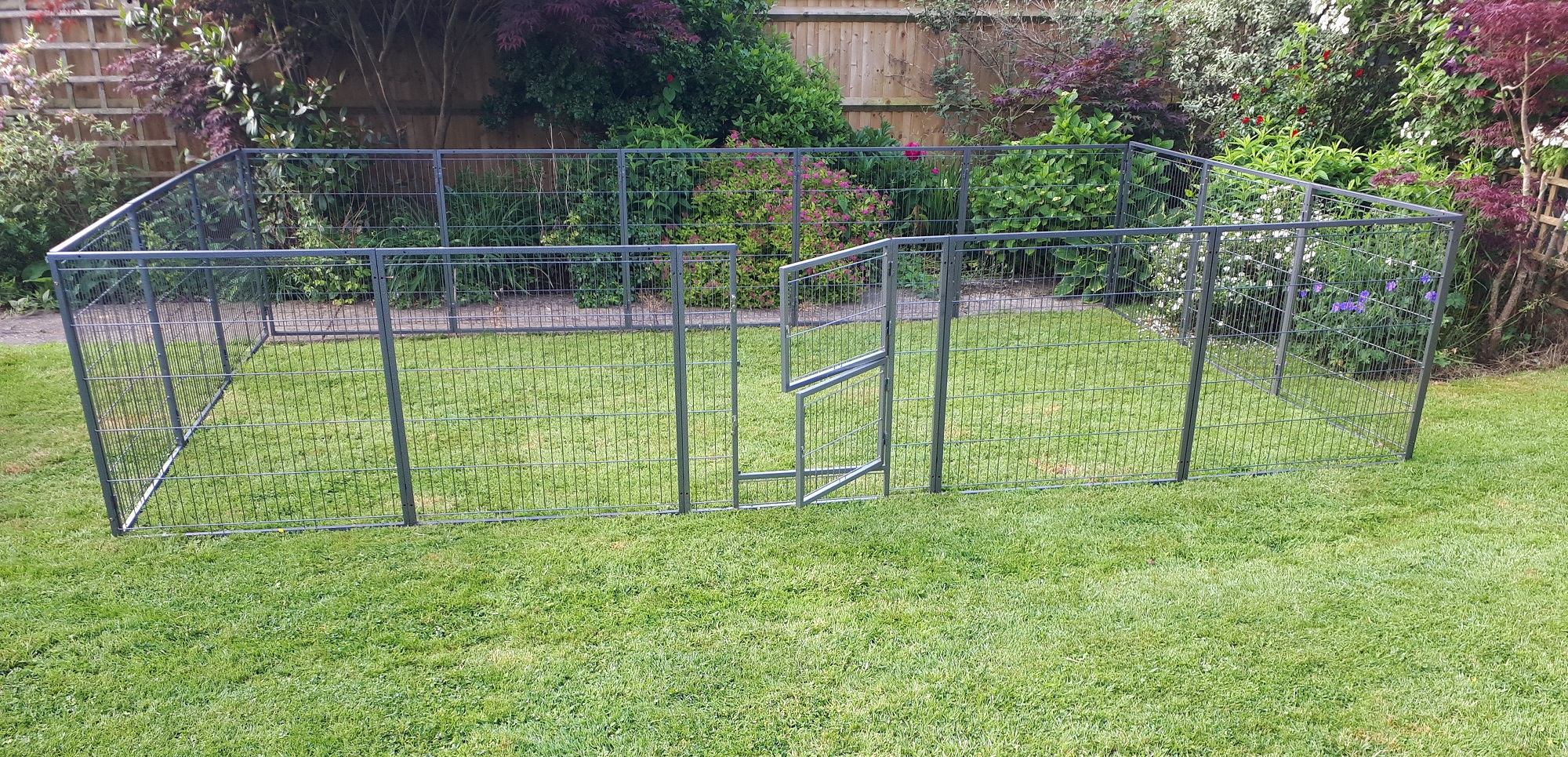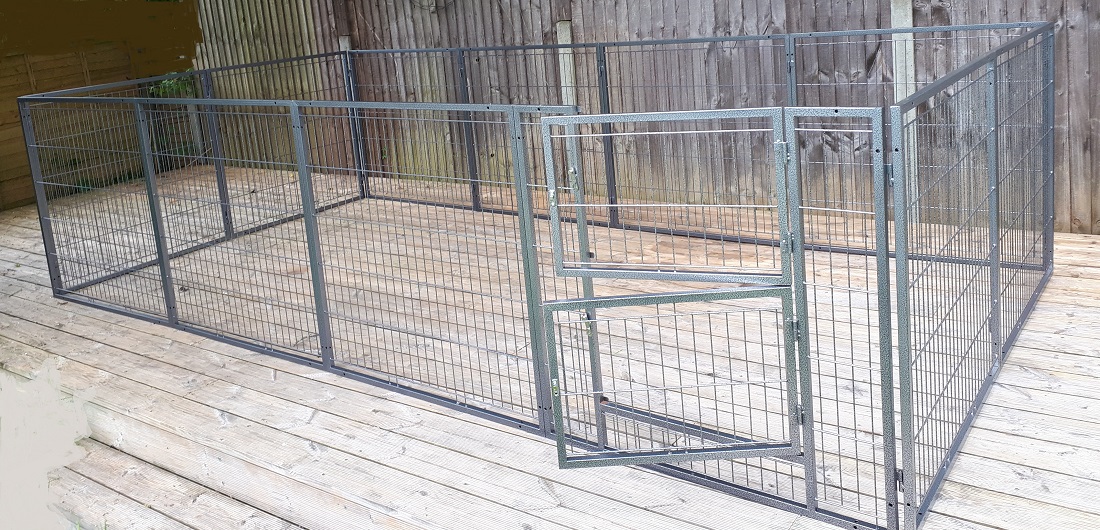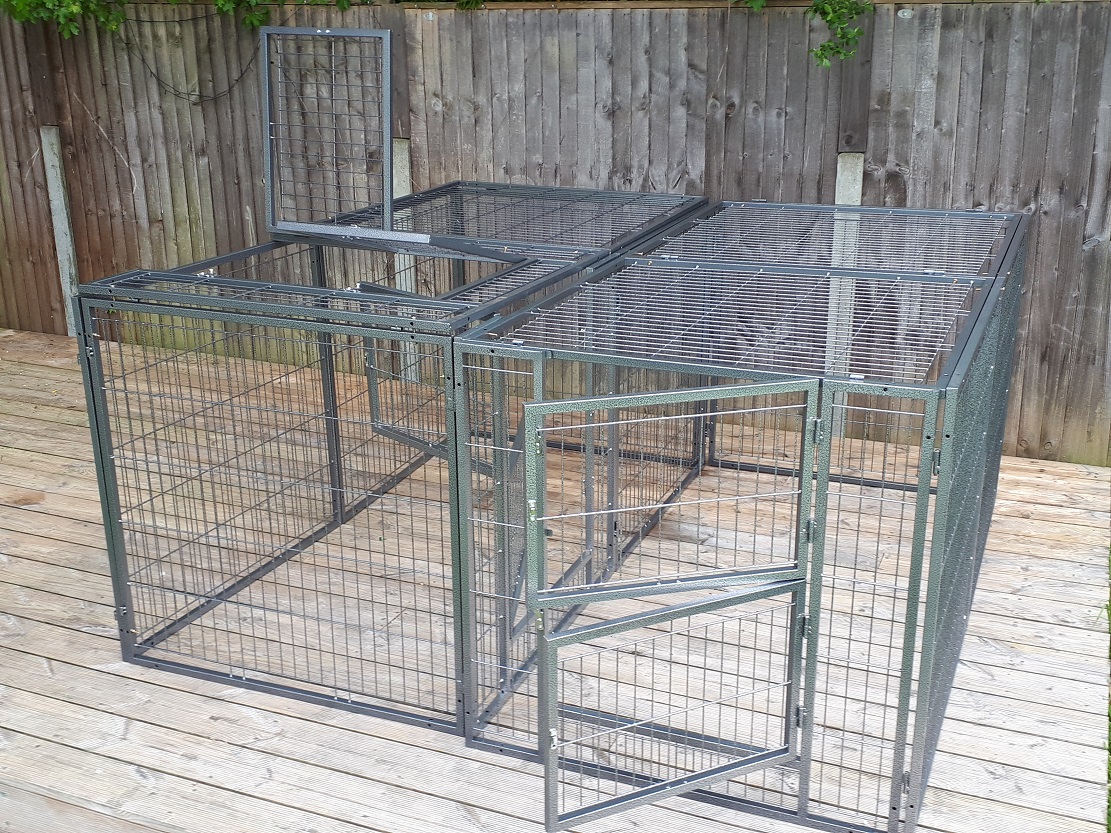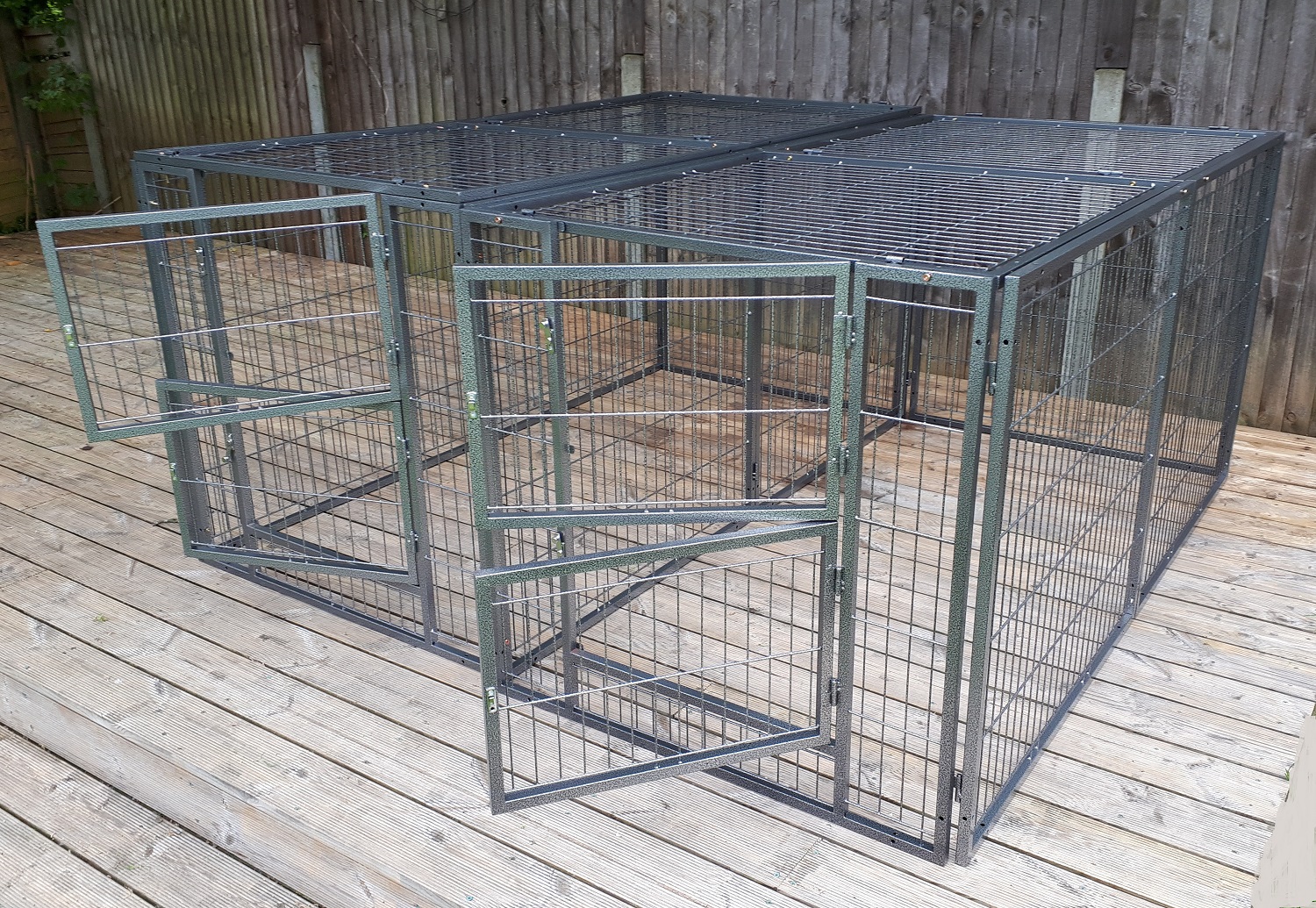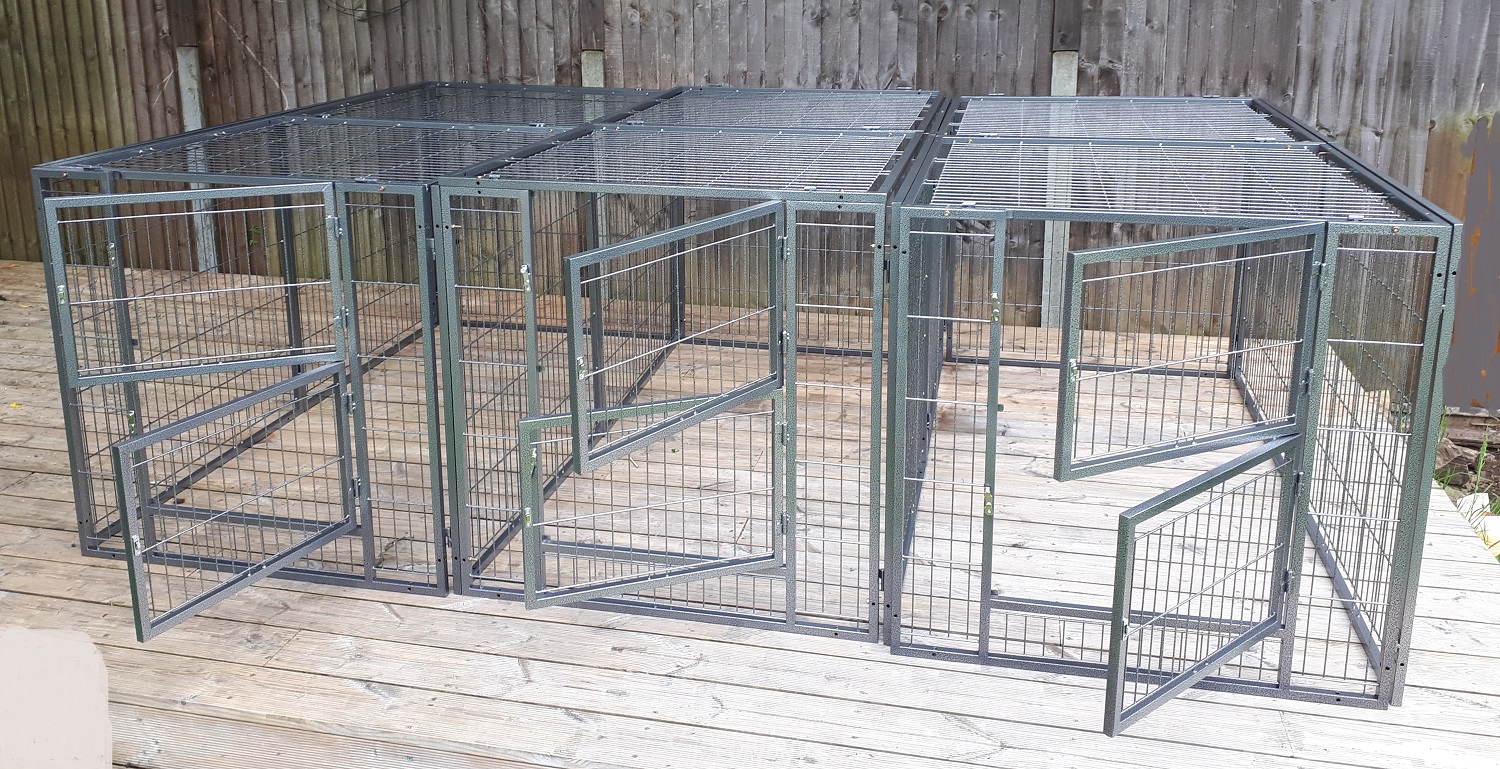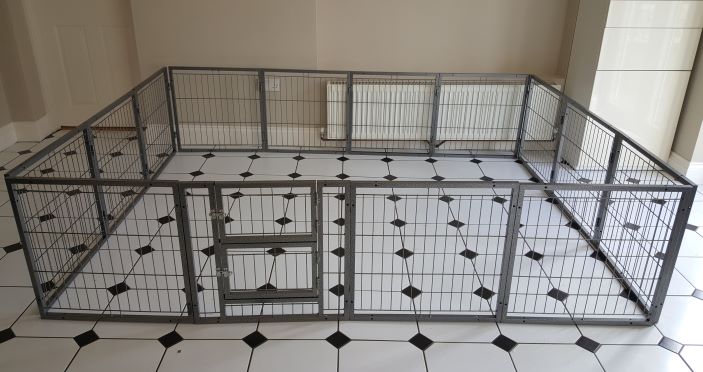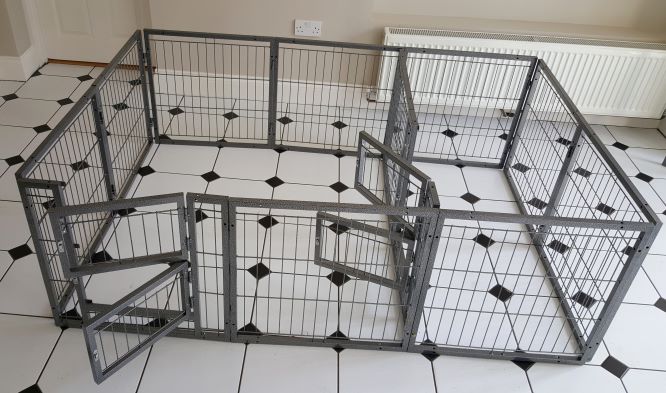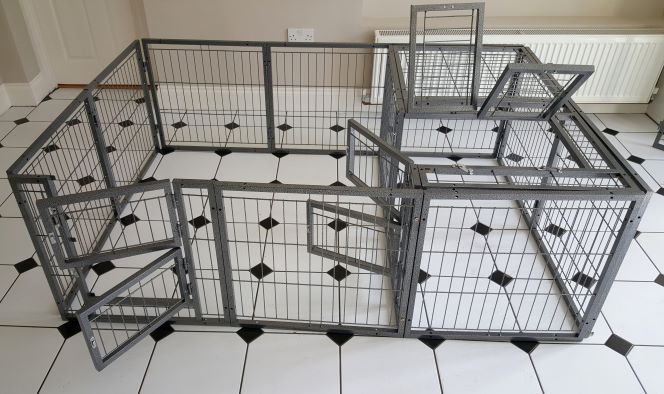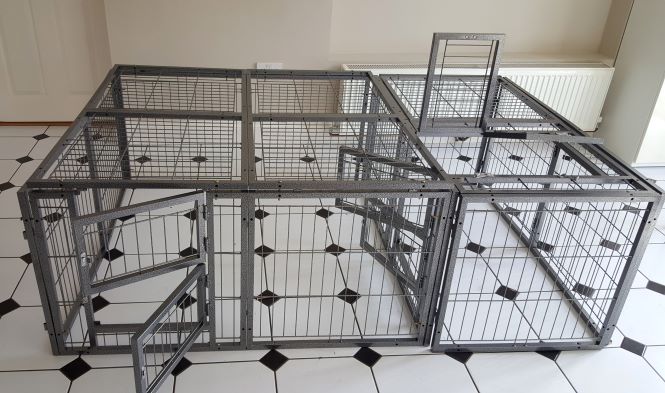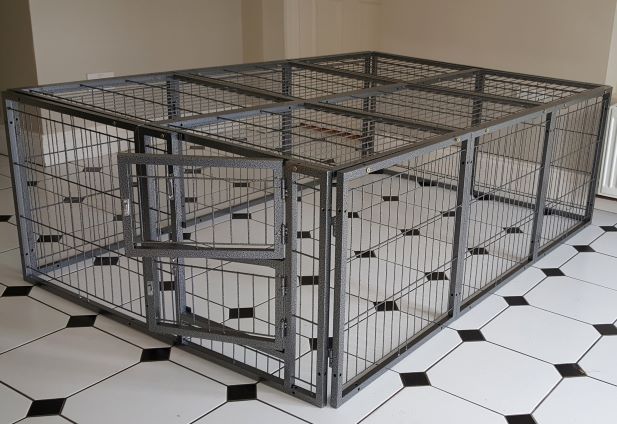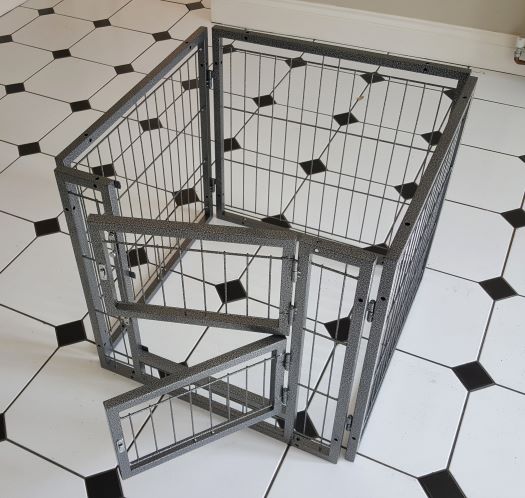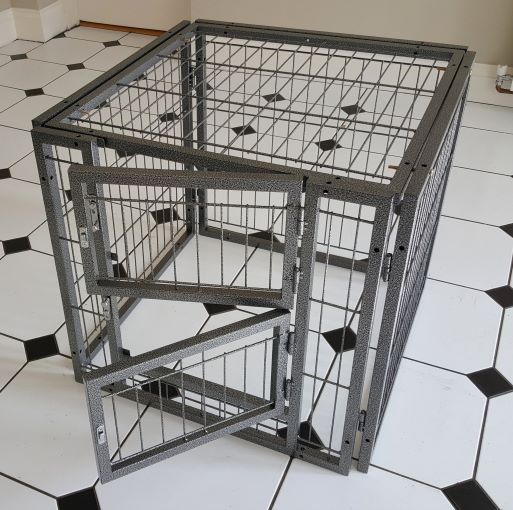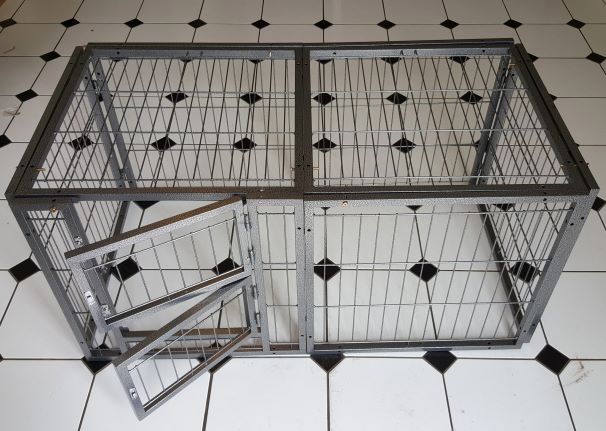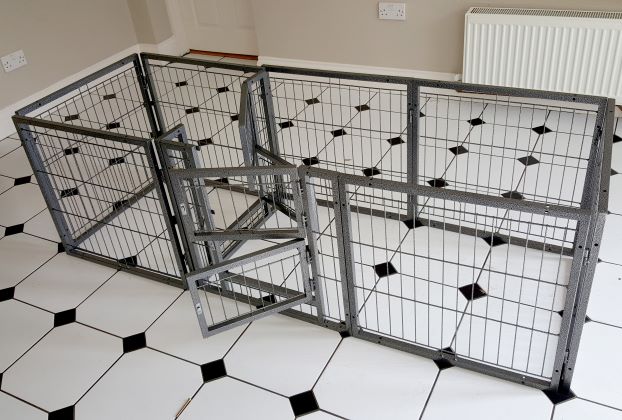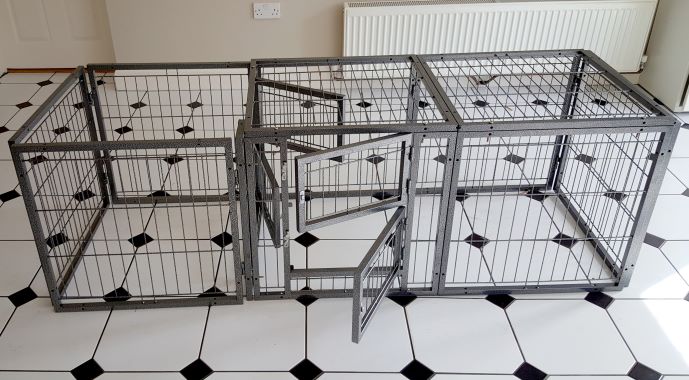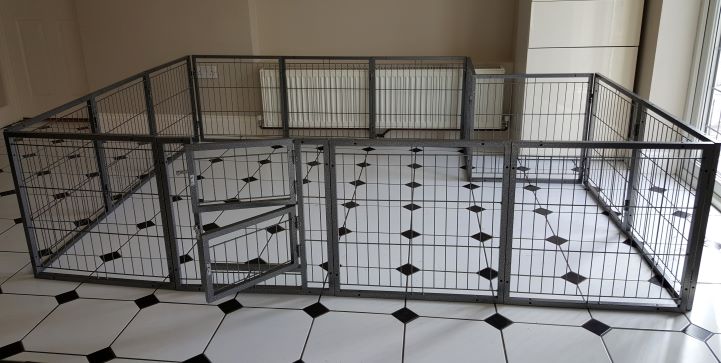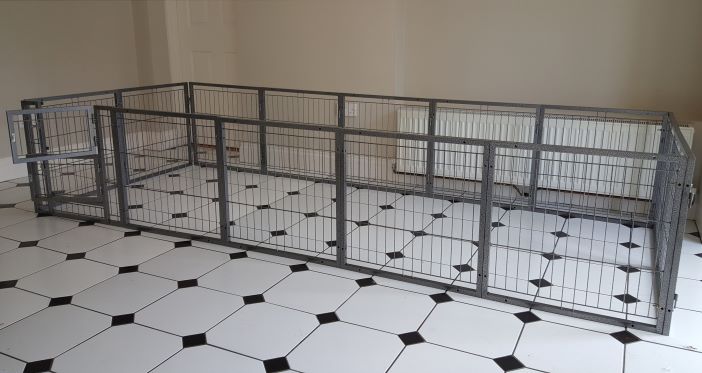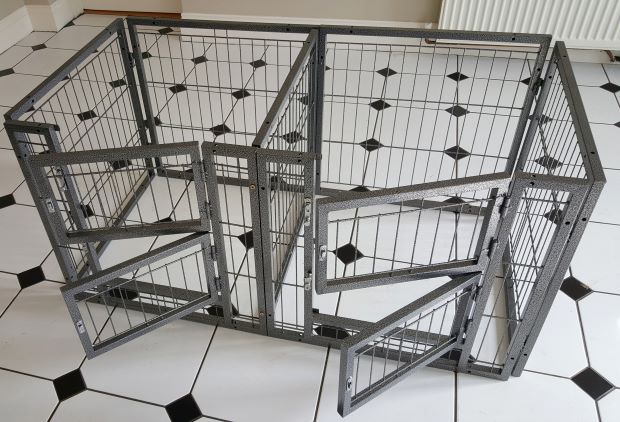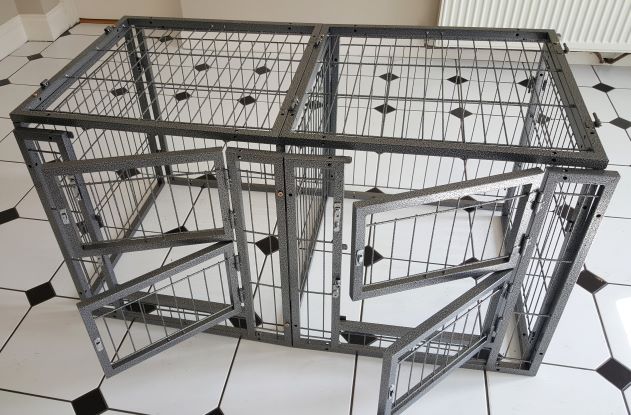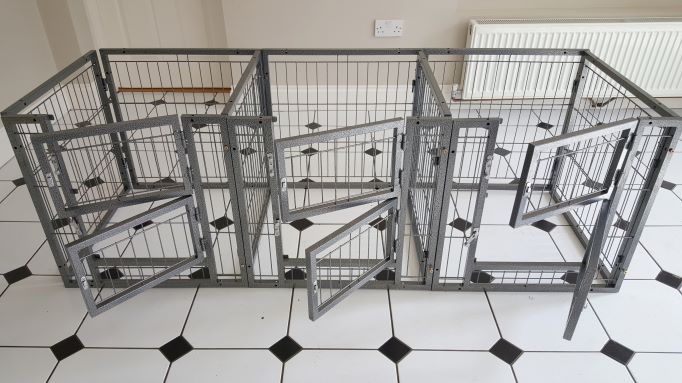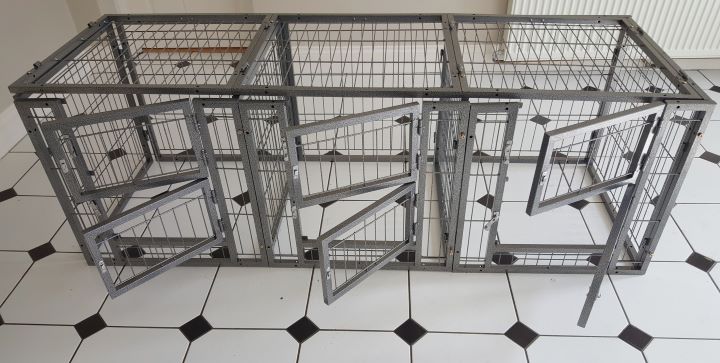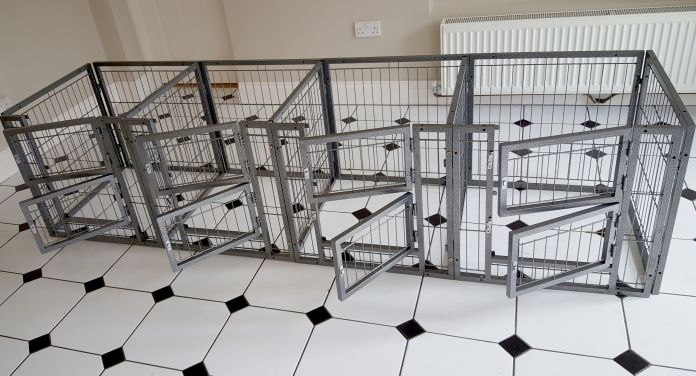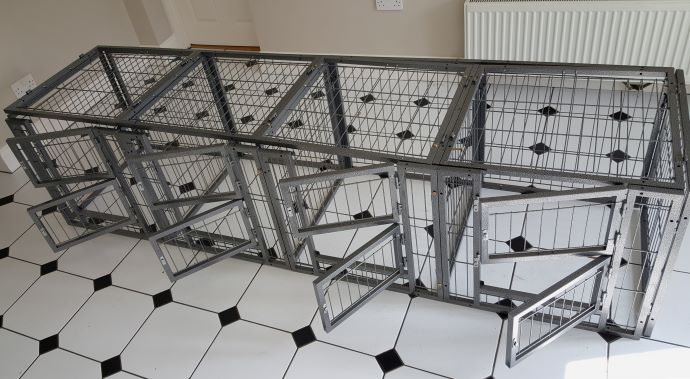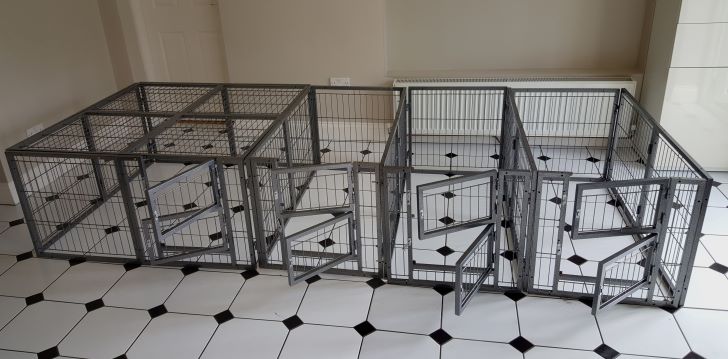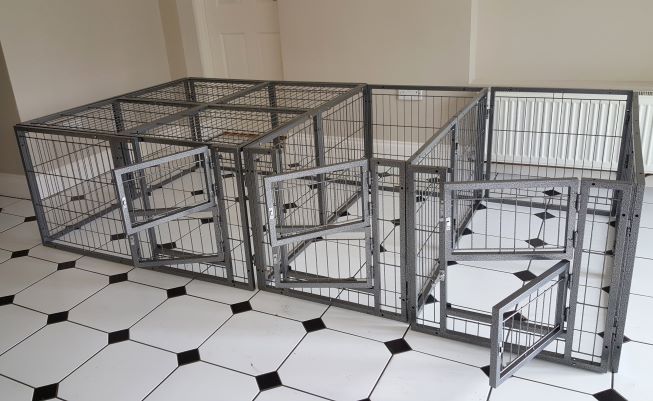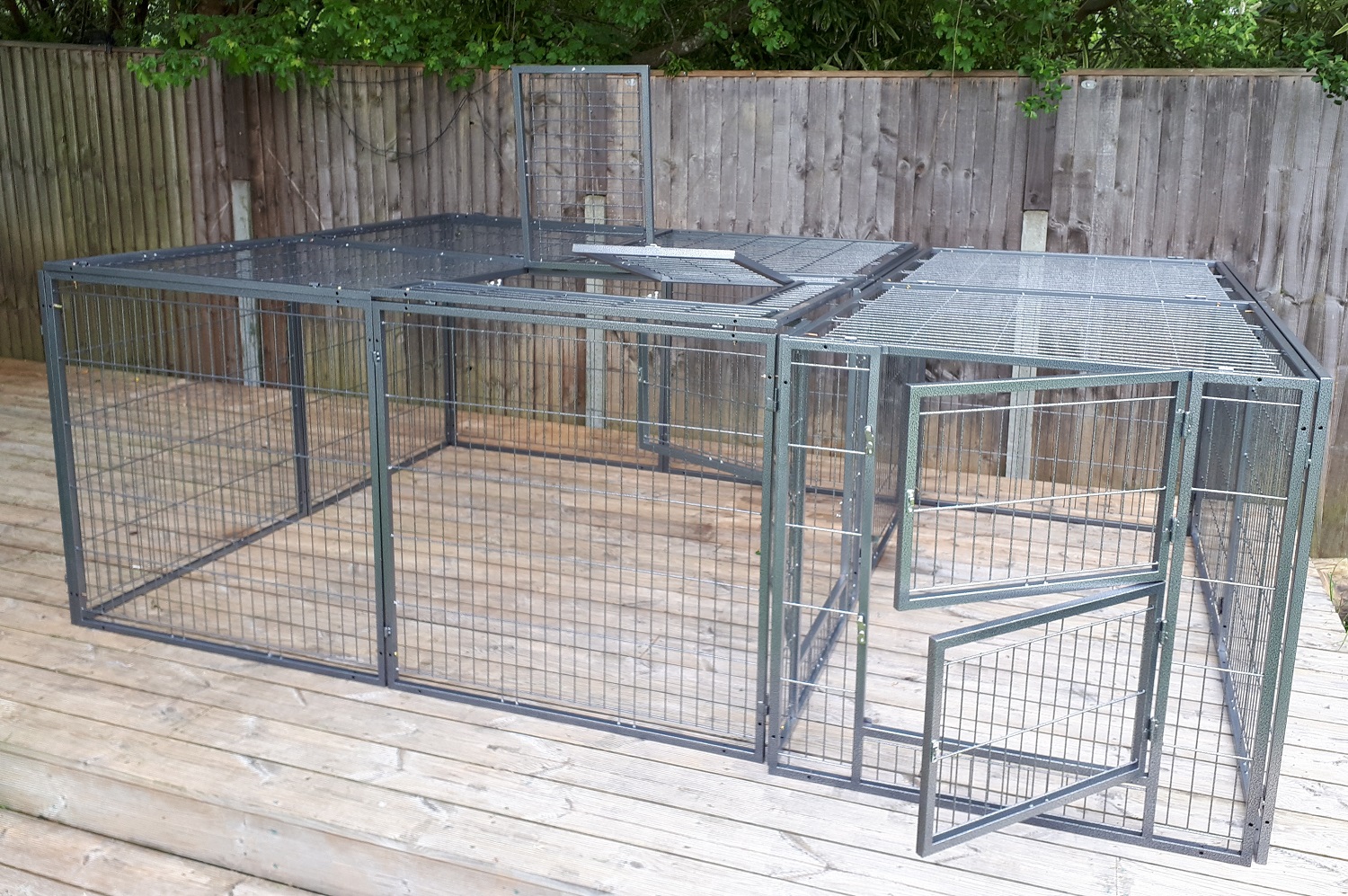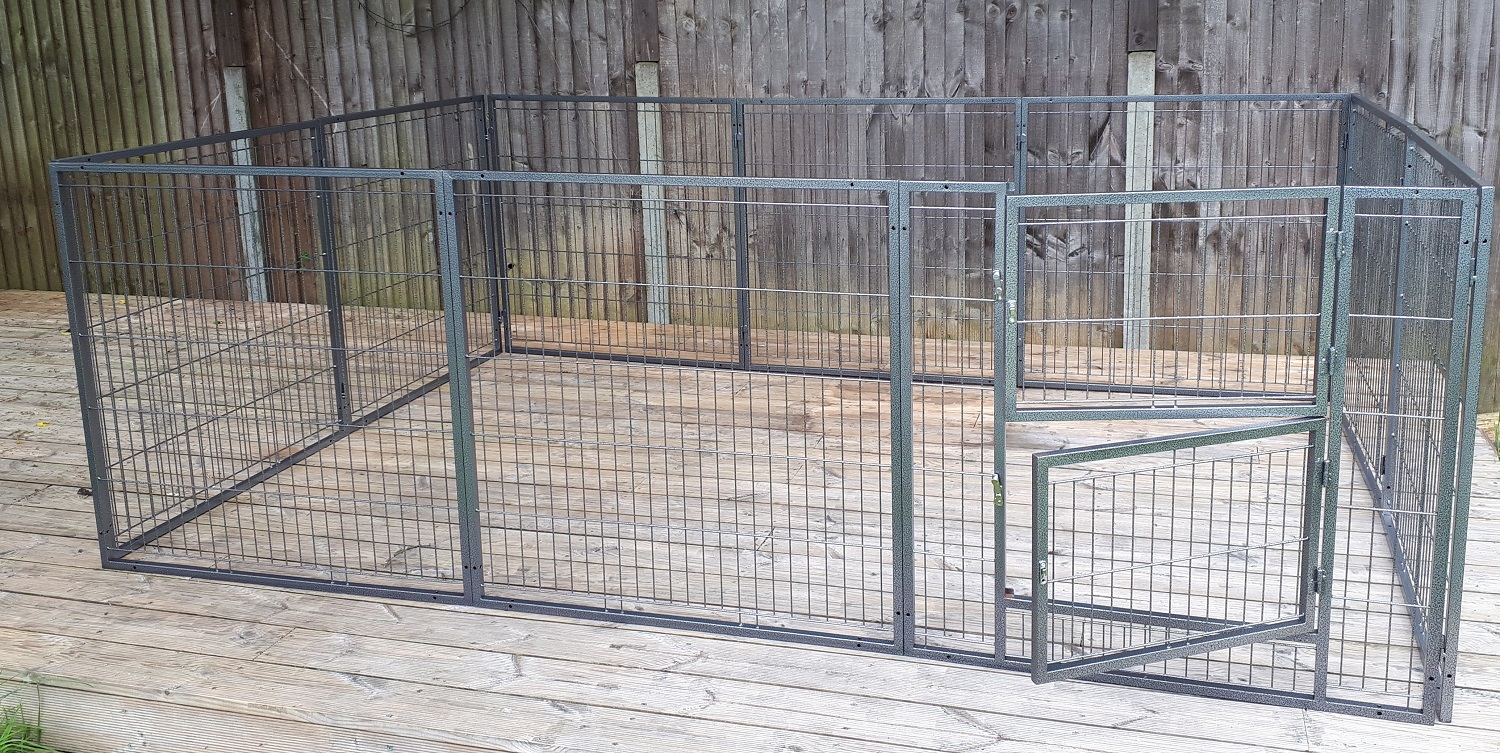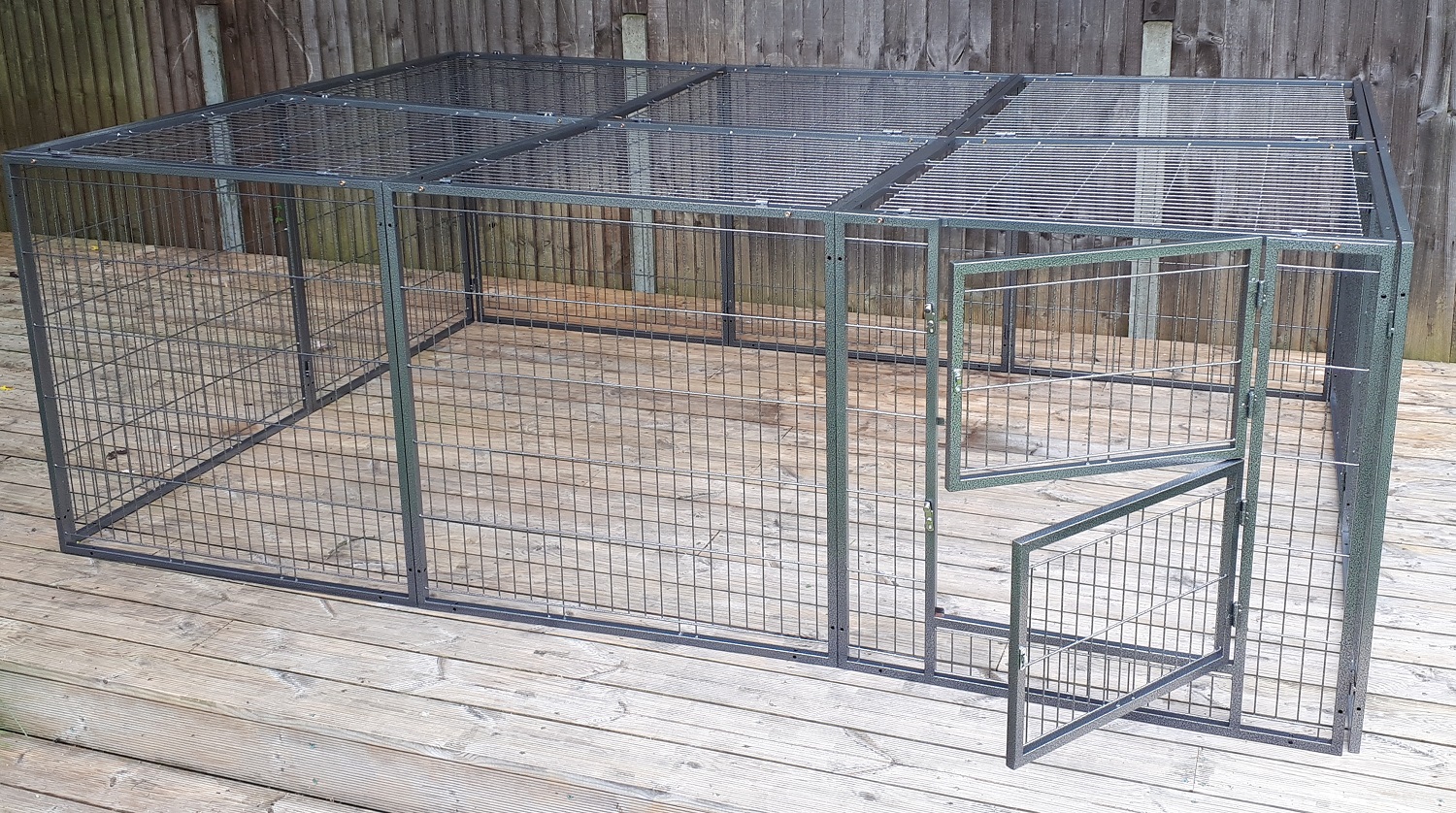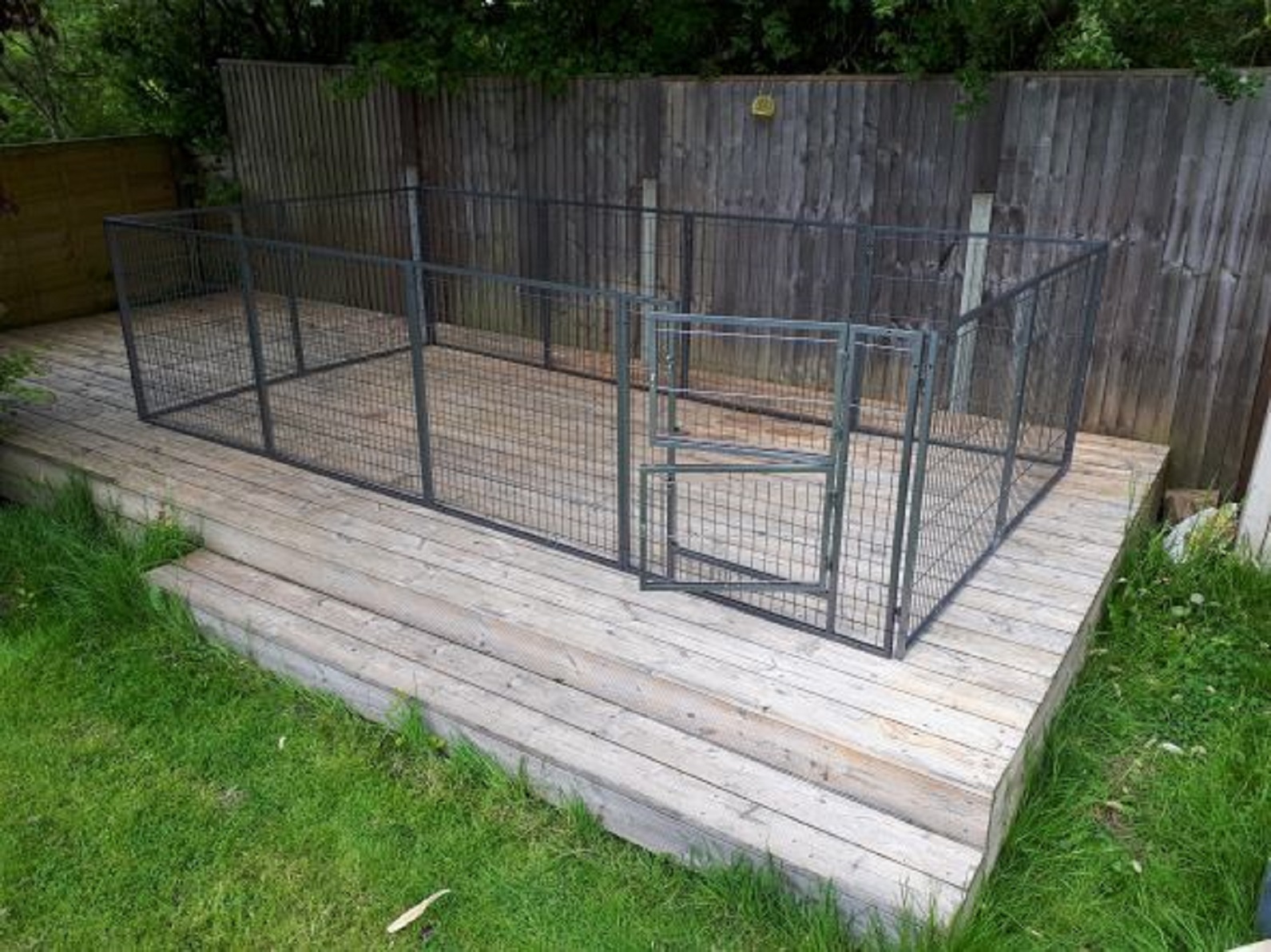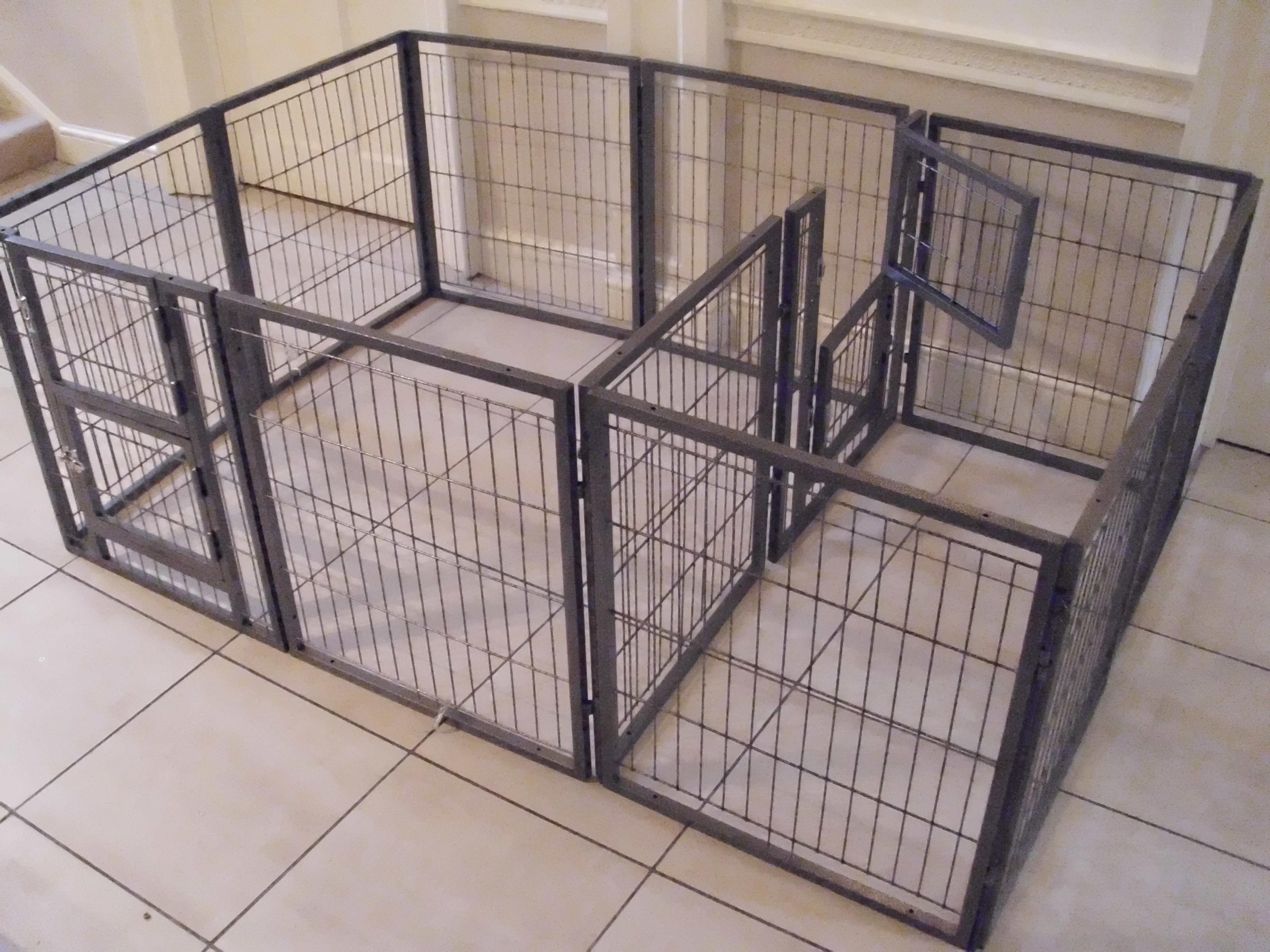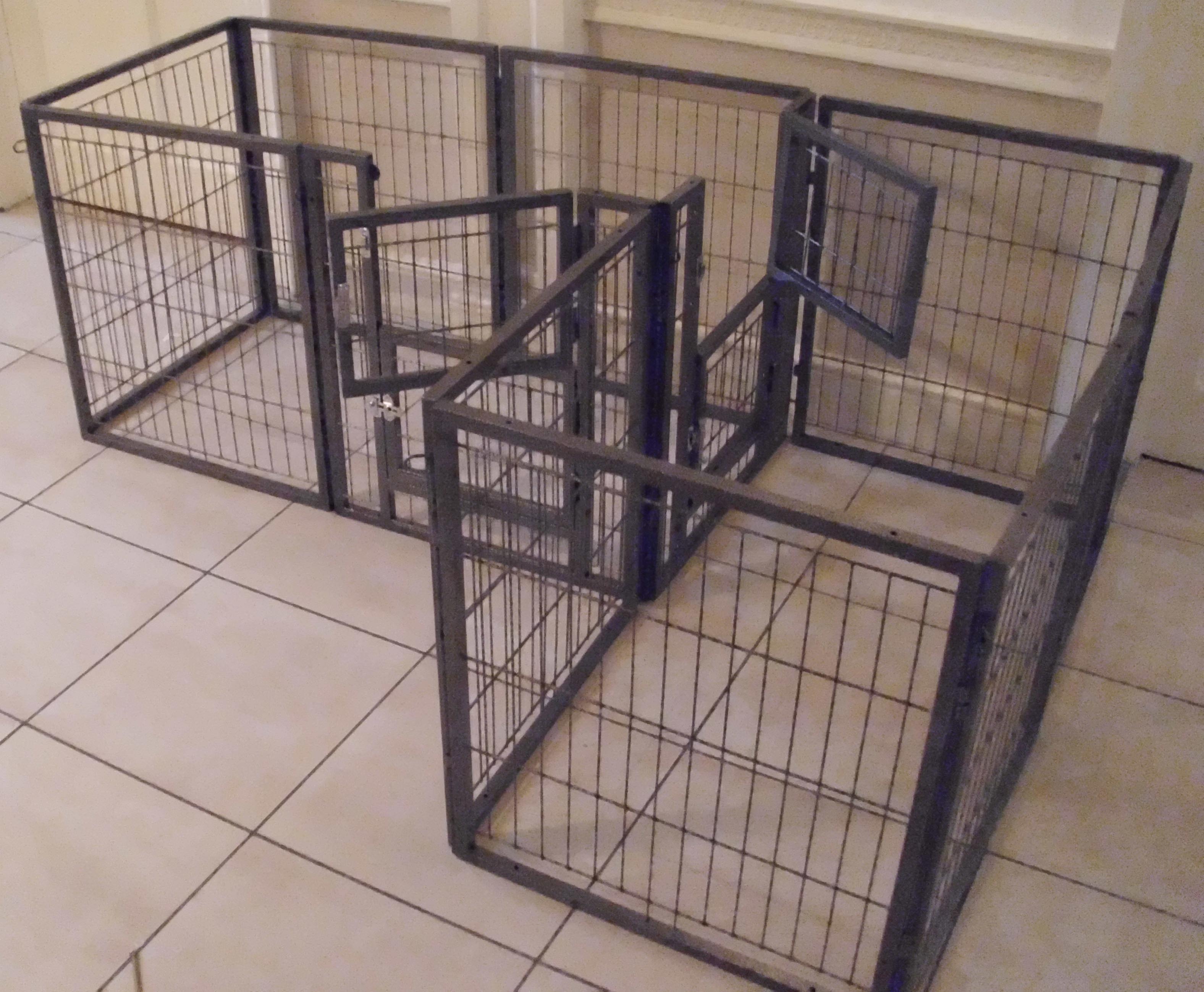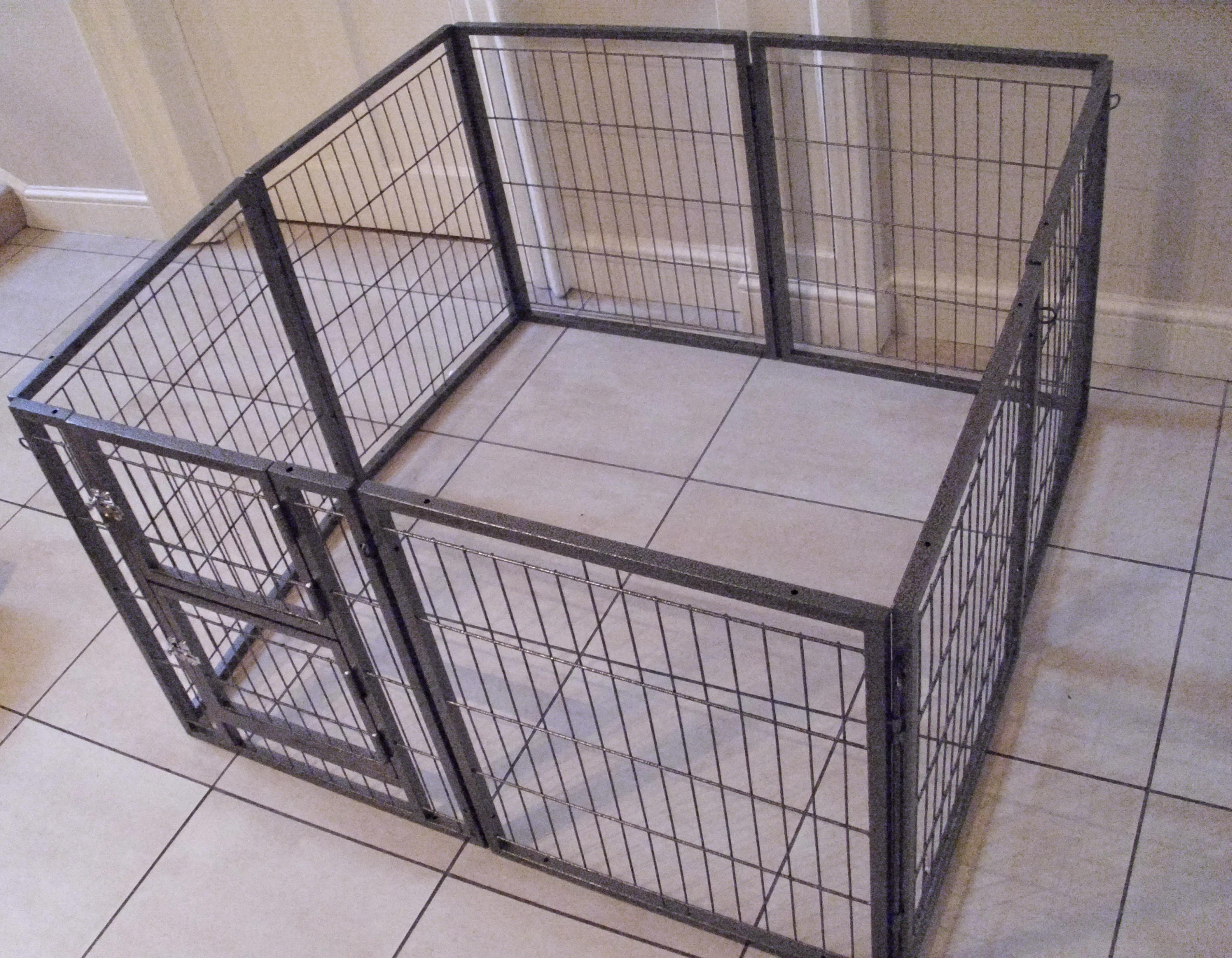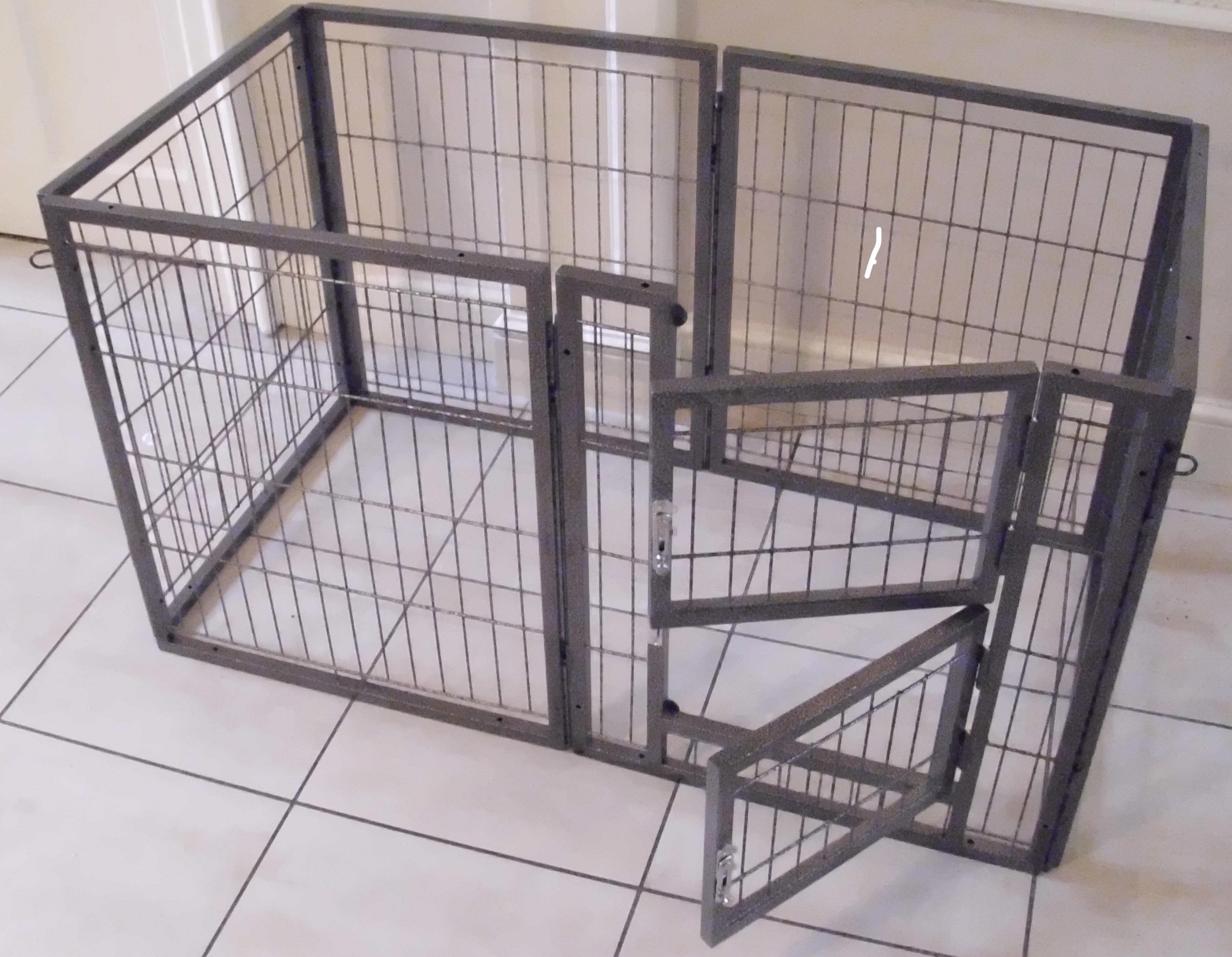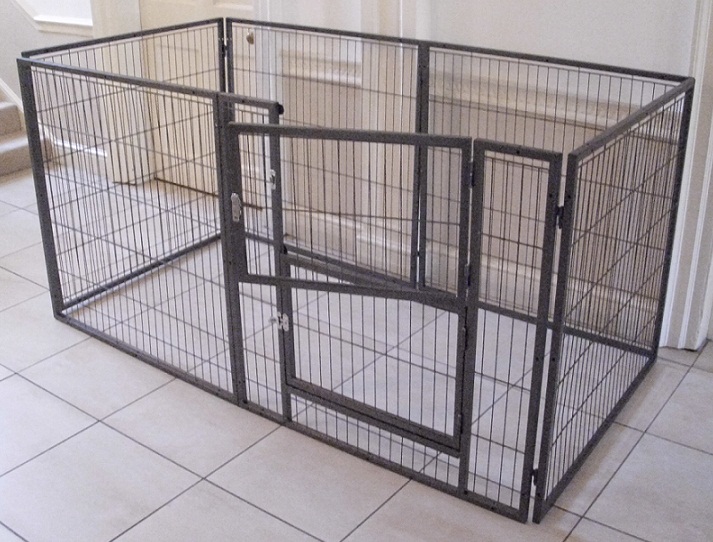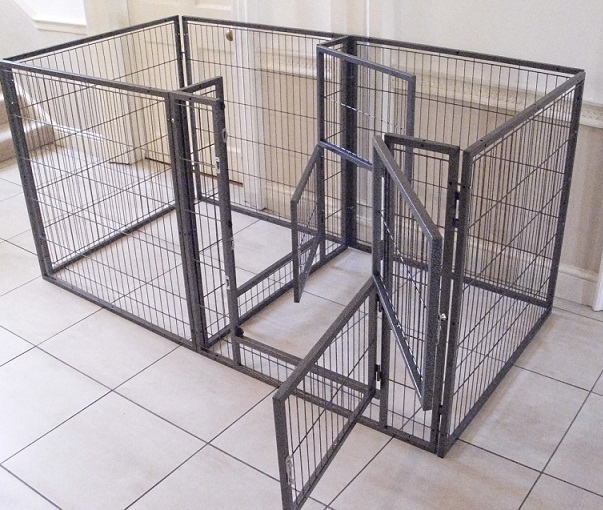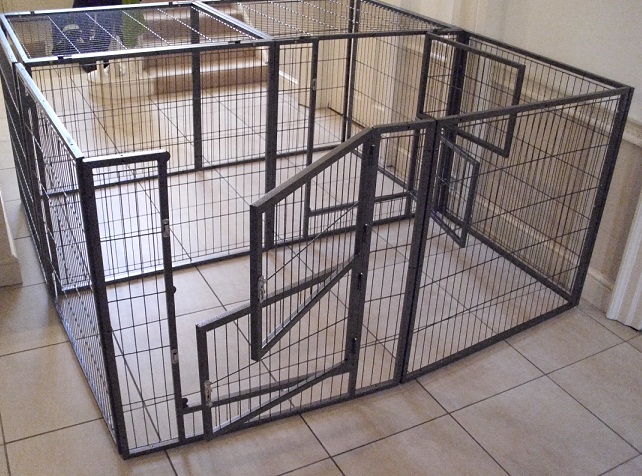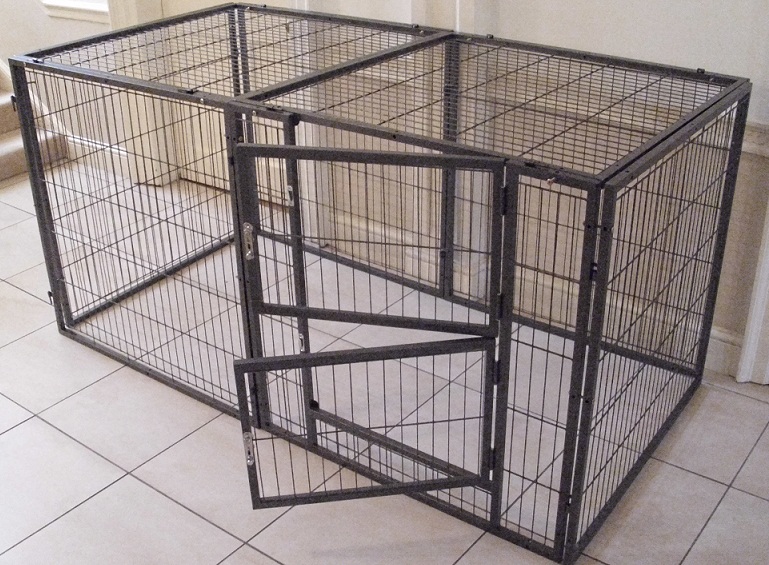 EACH PANEL measures 60cm x 60cm or 90cm c 90cm

you can fit panels on the side, top or floor so make any size or shape pen you need. You can even connect them at 90 degrees to make a pen within a pen

Just choose the number of panels you need from the drop down box and click buy now. You can always buy more panels from us in the future to expand your pen if your dog needs more space as it grows!

Each panel can be arranged and attached to any other panel to create the shape of pen required. The door panel can be fitted front , back, end or middle of the pen. Spare panels are available to increase the size of the pen, you can even stack one panel on top of another to create a pen or use some of the panels as roof panels! (all fixings are supplied with each pen to allow multiple pens to be used to create one large one. The panels can also be used as roof panels or floor panels allowing you to make a completely enclosed pen.

If you don;t see the configuration you need then please message us and we can create it for you.

Please also see our listing for Whelping pens and holding pens if you need pens within a pen or multiple joined pen configuration.